WELL.....almost. The robins have returned and the snow is gone, but the winds and temps are still brutal here in northern Iowa.  So instead of enjoying the outdoors....I'm bringing it in with some colorful pillows. These little beauties have been made with some of the lovely fabrics for sale on our site.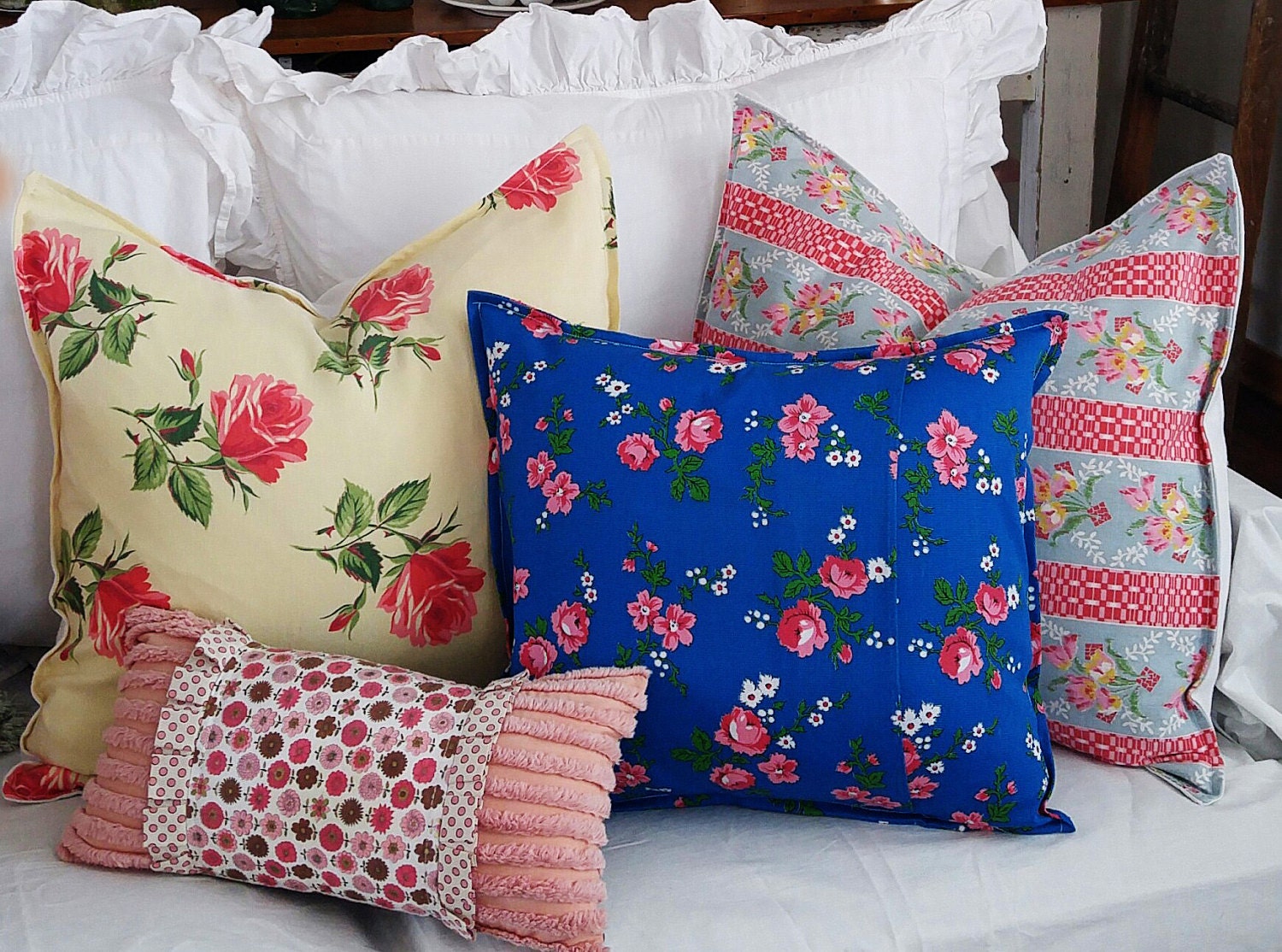 They are such an easy way of injecting some happy color into your room.
I used old french linen for the backing....and stitched a simple knife edge. Super quick and what a payoff! 
If you're in the mood for a little happiness....pick up a yard of our happy fabric and sew away!